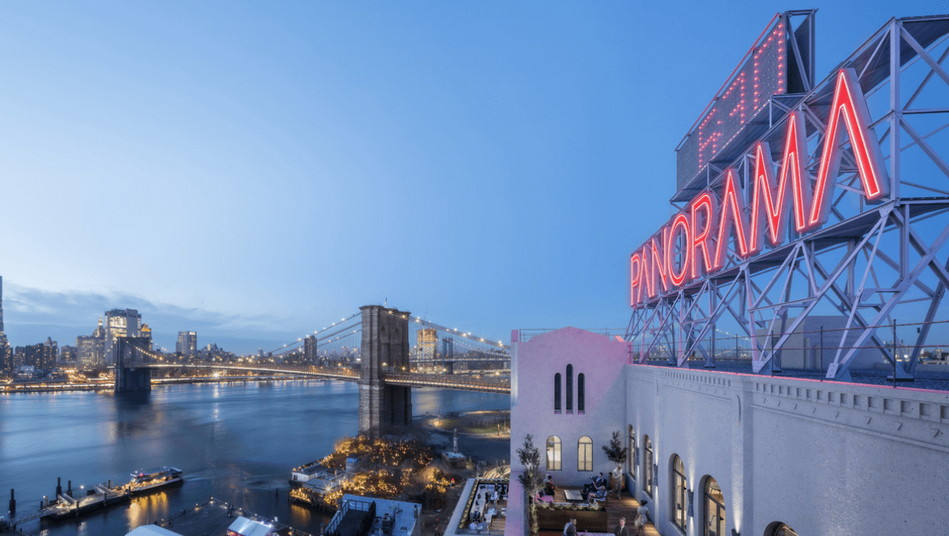 Watch the sky!
Neon-red letters that spell the new name of the massive office-and-retail complex planned for the former Jehovah's Witnesses headquarters could float above Brooklyn Heights where the Watchtower letters once hovered, renderings show.
Workers tore down the 15-foot characters that formed the religious group's iconic sign from the framework atop the Columbia Heights edifice last December as part of its new owners' — who include President Trump's son-in-law Jared Kushner — plan to transform the building into the multi-use space dubbed Panorama.
And a drawing on the property's website shows very similar letters spelling out the new name atop its East River-facing roof. A rep for the developer said that sign is only hypothetical because whatever eventually gets hoisted onto the now-barren framework — which still features the blinking time and temperature — must first get the green light from the Department of Buildings.